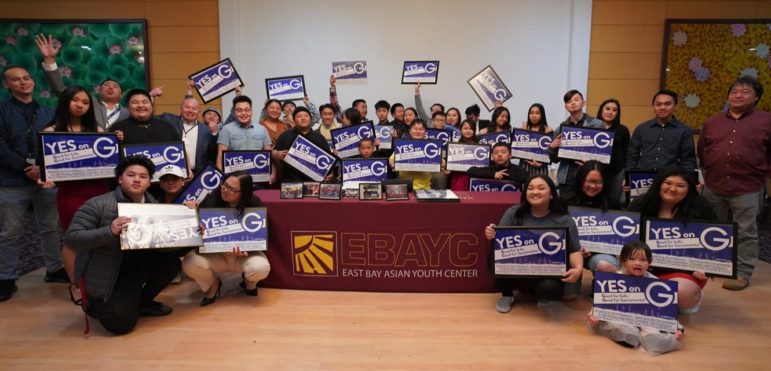 EBAYC (East Bay Asian Youth Center) is a non-profit youth development organization dedicated to building supportive relationships with young people to empower them to be safe, smart, and socially responsible. EBAYC serves over 2,500 young people in Oakland and Sacramento through life coaching, case management, peer support groups, work-based learning, summer & after-school learning, and leadership development.

EBAYC Sacramento is an 18-month culturally-responsive cohort-based program that matches Southeast Asian youth counselors to Southeast Asian youth of the same gender. EBAYC youth counselors build strong relationships with youth through frequent wellness checks-ins, one-to-one coaching sessions, systems and resource access navigation, and family engagement. Each youth counselor works with a caseload of 20 youth.

EBAYC Sacramento includes youth counselors Kong Xiong and Xiong Vang; executive director David Kakishiba; and local evaluator Ruthie Chang of Hatchuel Tabernik & Associates.
EBAYC Sacramento has expanded programming with new funding from Sacramento County Behavioral Health Services (MHSA Prevention & Early Intervention).

Coming Soon is EBAYC Sacramento's launch of its new substance use prevention program with funding from the California Department of Health Care Services (Proposition 64).
David Kakishiba
Executive Director
junji@ebayc.org
510-435-8582 (mobile)
www.ebayc.org