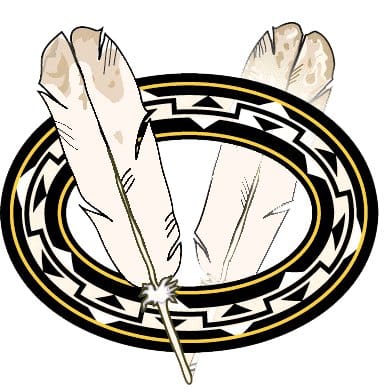 Two Feathers' Two Feathers mission is to impact Native American youth and families
in a good way through offering high quality culturally informed wellness programming,
positively effecting the environments that influence youth, and building meaningful
relationships.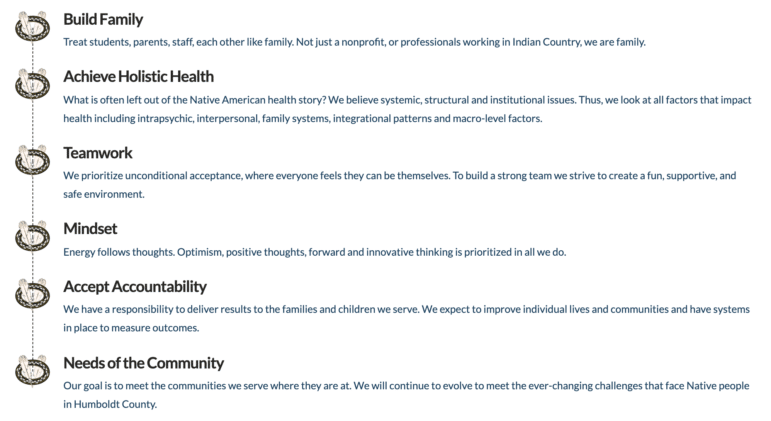 The A.C.O.R.N. Youth Wellness Program is evaluating the mental health prevention and early intervention impact of two culturally specific practices – the Stick Game and Flower Dance.

The Stick Game is attended by American Indian boys, as direct participants, and the multi- generational community of both men and women that come to watch. It has always been an inter-Tribal competition and is played regionally on Tribal Lands.

The Flower Dance is a young woman's coming-of-age ceremony. The Flower Dance takes place on Tribal Lands in a traditional redwood plank house either held in common by the Tribe or held privately by a family. As a public celebration of the young woman, the entire community is invited to participate.

Our program works with American Indian/Alaskan Native youth (age 9-17) from rural Northern California. These two cultural practices involve multiple Tribes that reside in rural Humboldt and Del Norte Counties. These counties are the ancestral territories of the Wiyot, Hupa, Yurok, Karuk, and Tolowa Peoples.
A.C.O.R.N. Youth Wellness Program

A- Acknowledging Our Whole Selves
C- Connection Community, Language, & Culture
O – Opportunity and Access
R – Relationships with Others
N – Nurturing Nature & Spirit

The ACORN Youth Wellness Program has three parts. Each consists of various workshop revolving around our community identified areas of youth wellness (A.C.O.R.N).

Make It Stronger is a holistic approach to wellness that incorporates physical and psycho/social interventions. Each of the workshop days are designed around our community identified areas of youth wellness and bring together traditional stories and language with local guest speakers invited to share expertise and knowledge around health and wellness.

Stick Game Camp & Trainings are designed to teach young boys how to play sticks in a healthy and respectful way. This will facilitate bonds with other young men and mentors and encourage participation in future activities. The end goal is to have a Stick Tournament. Flower Dance Workshops are for youth girls to learn about various aspects of the Flower Dance like: protocols, physical health, mental health, regalia making, and collecting. The goal is to teach young girls how to prepare for a Flower Dance.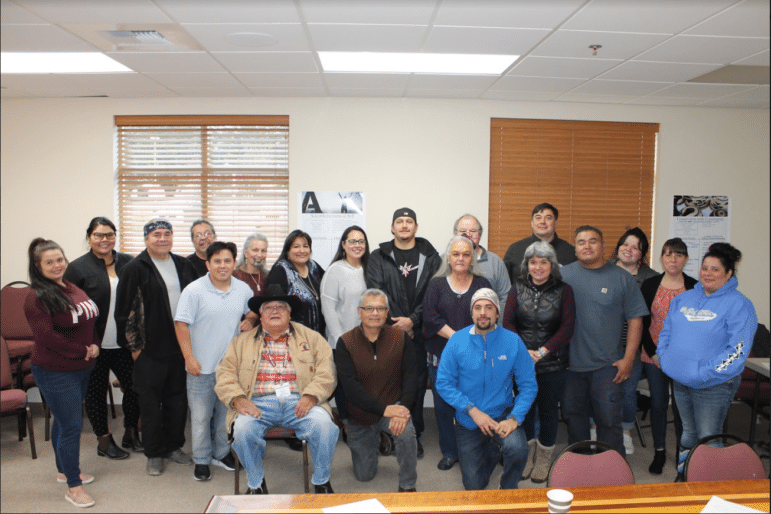 Dr. Virgil Moorehead (Yurok & Tolowa)
Project Director
Dr. Cutcha Risling Baldy (Hupa, Karuk, Yurok, enrolled Hoopa Valley Tribe)
Local Evaluator
Shaylynn Masten (Yurok)
Cultural Coordinator
Cultural Consultants
Jude Marshall (Hoopa Valley Tribe)
Bubba Riggins (Hupa, Yurok)
Rachel Sundberg (Ner-er-ner (coastal Yurok), member of the Trinidad Rancheria)

Cultural Advisory Board
Walt Lara Sr., Lois Risling, Steve Baldy, Kishan Lara-Cooper, Boyd Ferris, Melodie George-Moore, Loren Bommelyn, Tayshu Bommelyn, Rose Sylvia, Julian Lang, Willard Carlson, Lyn Risling, Glenn Moore
The A.C.O.R.N Youth Wellness Program will re-launch in 2021.
Dr. Virgil Moorehead (Yurok & Tolowa)
Executive Director
general contact information
Facebook Instagram YouTube