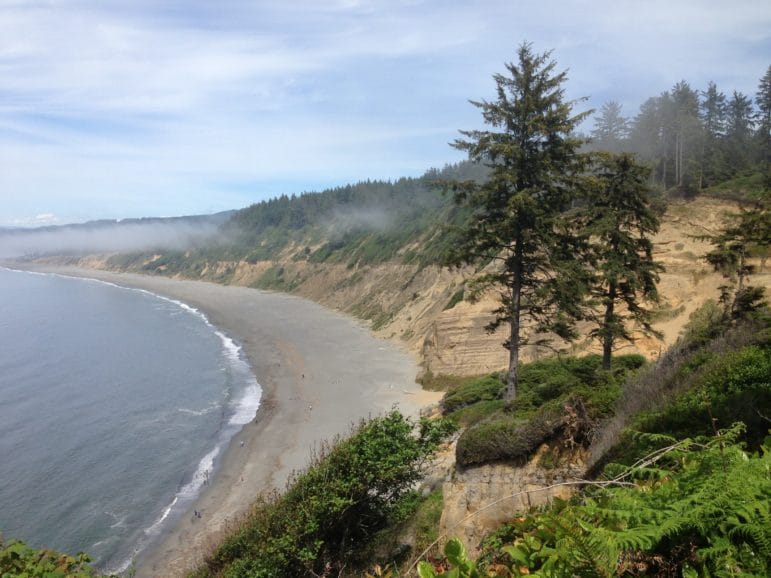 What is your program/organization?
Providing training and technical assistance to the seven Native American Implementation Pilot Projects funded by CRDP to field and evaluate Community-Defined Evidence Practices (CDEPs) to improve mental health and promote wellness for California American Indian and Alaska Native communities.
We work intensively with the pilot projects to promote strategic planning, effective implementation, rigorous evaluation, successful scaling-up, and ongoing sustainability.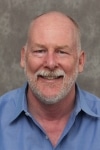 Roland Moore, PhD, is the Training and Technical Assistance Director. As a Senior Research Scientist and Center Director at PIRE's Berkeley Center (also known as the Prevention Research Center), Dr. Moore has directed and managed numerous sizeable research and evaluation projects. With a PhD in Anthropology from UC Berkeley, Dr. Moore's fieldwork sites include a Central Greek community, U.S. factories, bars, restaurants, military bases, frontier Alaska Native communities and rural Native American reservations in the Southwest, Great Plains, and Southern California. His research topics have focused upon in reducing health disparities in diverse occupational populations including the U.S. military, and community-level prevention of substance use and related problems in rural Native American reservations and isolated communities.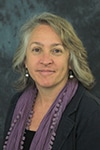 Juliet Lee, PhD, is the Training and Technical Assistance Coordinator. Dr. Lee is a Cultural and Applied Anthropologist with over 20 years' experience conducting community-engaged research. She has collaborated on tribally-partnered projects to prevent alcohol and prescription drug abuse in rural Southern California reservations; to promote smoke-free policies in tribally-owned California casinos; and to identify community-defined indicators of alcohol-related problems on a Great Plains reservation. She recently co-directed a two-year Community-Based Participatory Research (CBPR) project to improve mental health among Cambodian Americans in Oakland CA by working with grassroots community members and community-based organizations to develop and test culturally-based practices.

She co-directed a 6-year Youth Participatory Action Research project with Southeast Asian American teen and young adults in Richmond, CA, with a primary aim of developing youth leadership in community- based tobacco prevention. As a NIAAA postdoctoral fellow, Dr. Lee trained in Alcohol Studies at Prevention Research Center on a project testing the effectiveness of PRC's Community Trials, an NREPP Model Program to reduce and prevent alcohol-related problems in ethnic minority communities. Dr. Lee publishes in and reviews for scientific journals specific to behavioral and community health; CBPR; and alcohol, tobacco, and other drugs.

Elizabeth Waiters, PhD, has led and participated in a variety of evaluation and technical assistant projects with foundations, community-based organizations and government agencies. As a Program Director with Prevention Institute, and a Senior Associate with Social Policy Research Associates, she directed an evaluation of the Community United Against Violence's membership initiative, which sought to create a pipeline of community advocates within lesbian, gay, bisexual, transgender, and queer (LGBTQ) low-income and communities of color, including Native Americans. She was a key analyst of a four-year evaluation of the Blue Shield Foundation's Strong Field Project to End and Prevent Domestic Violence, and worked with a number of domestic violence agencies serving African American, Latino, Native American, Asian American, and immigrant communities throughout the state in this capacity.

She managed and was a lead analyst of an evaluation of the Robert Wood Johnson Foundation's Evaluation Fellows Program to build a pipeline of ethnically diverse evaluation professionals. As a lead evaluator of the Packard, Irvine and Hewlett Foundations' Community Leadership Project, she worked with several Native American, African American and Latino LGBTQ arts-based organizations to provide guidance to the Foundations on the capacity-building needs of small and mid-size community organizations serving low-income people and communities of color in the San Francisco Bay Area. A credentialed coach, Dr. Waiters has worked with organizations that serve diverse populations (e.g., the LGBTQ, Native American, and at-risk youth communities) dealing with a variety of issues (including community, youth, domestic and sexual violence) as a coach, technical assistance provider and evaluator.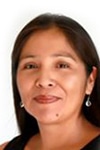 Claradina Soto, (Pueblo, Diné) PhD, MPH, is currently an Assistant Professor at the University of Southern California, Institute for Health Promotion & Disease Prevention Research. She has extensive experience working with California Tribes and Native American communities in urban settings. Dr. Soto is a Governor Appointee to the Tobacco Education Research Oversight Committee, (TEROC), a legislatively mandated advisory committee to oversee the use of Proposition 99 tobacco tax revenues toward commercial tobacco prevention education and tobacco related research.
She has worked on several grant-based studies including two funded by the Tobacco-Related Disease Research Program (TRDRP), as Principal Investigator. The first study will investigate the efficacy of Project SUN (Stop the Use of Nicotine), a teen smoking cessation program to promote tobacco use cessation among American Indian teens throughout California. The second is a study to evaluate an American Indian youth driven media campaign to create commercial tobacco prevention media messages on commercial tobacco abuse/ Electronic Smoking Devices (ESDs) and its harmful effects with Digital Storytelling, Photo Voice, and a Public Service Announcement. She is also a Tobacco Center for Regulatory Science (TCORS), Co-Investigator. The USC TCORS Project 2 examines knowledge, attitudes, beliefs and behaviors of small independent retailers in vulnerable population (African American, Latino, Korean, and American Indian) neighborhoods & tribal lands regarding compliance with FDA regulations in California. Dr. Soto is a longtime advocate for the Native American/Alaskan Native communities and other priority populations to advance health equity.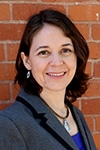 Emily Haozous, PhD, RN, FAAN (Chiricahua Fort Sill Apache) is a Senior Research Scientist at PIRE's Behavioral Health Research Center of the Southwest (BHRCS), in Albuquerque, New Mexico. Dr. Haozous' research is guided by the health and wellness priorities of the Native American partners with whom she collaborates. She has published in peer reviewed journals on cancer pain management, telehealth and video conferencing, complementary and alternative therapies for pain management, issues in racial misclassification, national trends in premature mortality, and cancer decision-making, always focusing her research efforts on the interests of Native Americans and Alaska Natives.

She has worked with indigenous groups throughout New Mexico to address social justice and health equity concerns, most recently completing a health impact assessment with the Santa Fe urban Native American community investigating the health implications of the chronic underfunding of the Indian Health Service. Dr. Haozous is a frequent speaker at local, tribal, state, regional, and national meetings on Native American health, particularly related to cancer prevention, palliative care, and health promotion. Dr. Haozous received her undergraduate degree in music from the University of California, Santa Cruz, and her masters and PhD in nursing from Yale University. She has a background in hospice and palliative care nursing, and is passionate about policy change that brings equitable healthcare delivery to all corners of Indian Country. Dr. Haozous demonstrates her leadership through service, with an appointment to the Community Advisory Board of the Robert Wood Johnson Foundation Culture of Health Leaders Program, and the National Advisory Committee for the Institute for Nursing Leadership with the American Academy of Nursing. She also serves locally as an executive board member for the Santa Fe Community Foundation and board member for Changing Woman Initiative, a women's health non-profit with the goal of creating a Native American birth center in Northern New Mexico.
What important updates is your organization working on right now, in the context of the CRDP?
The NATAP team is supporting IPPs in evaluation projects, article writeups, and data use agreements.
Is there anything "coming soon"?
We are working with TAPs from the other priority populations to produce the November Quarterly Collaboration Call.  Working with NA IPPs and the EOA to coordinate the production of collateral material showcasing the CDEPs.
Principal contact person(s)